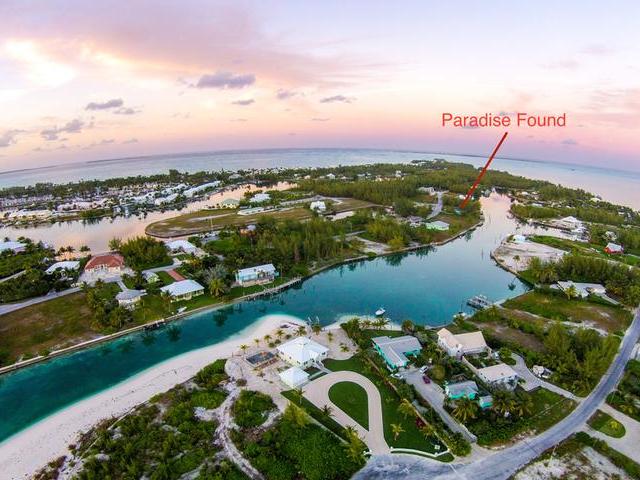 November 4, 2015
Listing Price: $695,000.00
Paradise Found is a charming 6 Bedroom, 3 Bath 2,248 sq. ft. waterfront home situated in the beautiful resort community of Treasure Cay, Abaco Bahamas. Offering privacy and surrounded by natural landscaping, this inviting, elevated canal front home offers an open floor plan, which unites the living and dining areas with the kitchen.
Outdoor living space includes an expansive wood deck situated upstairs with views of the Galleon Bay Canal and the feel of soothing Bahamian breezes as you relax or entertain. Downstairs, a 52 ft. dock complete with fish cleaning station, decorated 121 sq. ft. gazebo and adjacent 144 sq. ft. wooden sundeck awaits the arrival of your boat after a fun-filled day on the water. The peace and quiet of this location is complemented by this exceptionally protected canal in Treasure Cay.
Paradise Found provides endless opportunites for memorable family vacations, to use as a fishing getaway, rental property or a full time residence at a very affordable price. Get your piece of "Paradise" today!