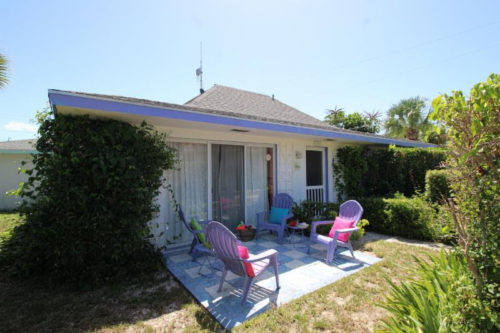 June 7, 2019 Listing Price: $209,000
Decorated in a palette of island colors….this exceptional 2 bedroom 2 bath Beach Villa provides a laid-back, airy cottage feel with 950 square feet of "friendly space", perfect for your paradise vacation or permanent residence. Located in the desirable Beach Villas complex within this gated community, Villa 694 is situated only steps away from the turquoise Sea of Abaco and the stunning sugar like sandy beaches of Treasure Cay, which was voted "One of The Top 10 beaches in The World!", by National Geographic.
Beach Villa community ownership includes many amenities. A large freshwater, heated pool with expansive deck, lounge chairs, and umbrella tables offers a welcome opportunity for swimming, sunning and entertaining. Steps beyond the pool walk along the 3 1/2 mile powdery white sand beaches or take a swim in the spectacular turquoise waters. Tiki huts and comfortable chairs provide "resting with a view". Nearby, a wooden observation deck is nestled among the dunes to allow for star gazing at night or private sunbathing in the day.
Villa 694 is a winning combination with its close proximity to the beach and charming island style decor, making it a perfect choice for a family vacation getaway, full time residence or investment rental property!